By Haniya Ghazi 
Thanksgiving is a time full of being thankful but also the best food of the year! Here are some innovative Thanksgiving food ideas that we should be extra thankful for and that will spice up your table this year.
Four Flavor Sheet Pan Pie
This dish is simple yet so fun and unique! Not only does it look impressive, but this dish makes your life so much easier by using only one pan, a super cute and innovative way to change it up this Thanksgiving. And you will definitely be thankful for this idea once you try it!  
Mashed Potato Balls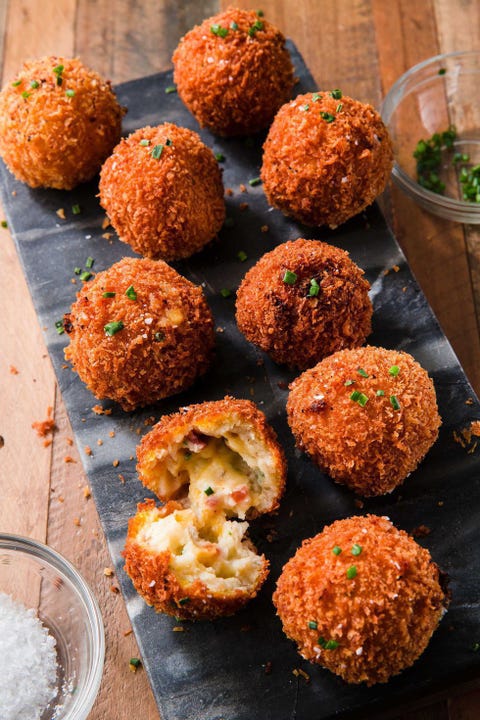 Personally, I think it's never Thanksgiving without some form of mashed potatoes. But, if you want a new way to serve the widely loved dish, try out these mashed potato balls. They are crispy on the outside and soft and smooth on the inside. You are definitely not going to regret trying these!
Turkey and Stuffing Stuffed Peppers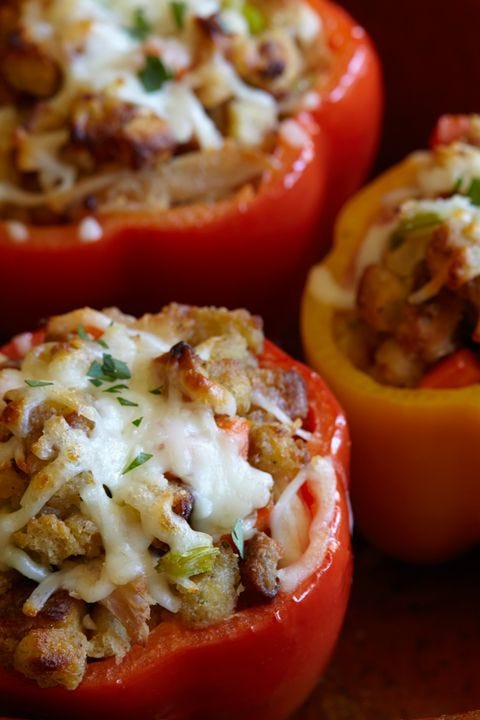 turkey and stuffing stuffed peppers
If you are tired of eating plain turkey and stuffing separately on your Thanksgiving plate, try putting them together inside a red pepper. This innovative way to eat these two Thanksgiving classics will spice up your table and make your guests extra thankful they ate your food! 
Cheesy Slow Cooker Corn
Why just serve plain old frozen corn on your Thanksgiving table when you can cook it slowly and add in some cheese. This idea is fun, delicious, easy and going to make your guests' mouths extremely thankful when they try it! Use this cheesy and delicious spin on corn to make your plate extra yummy this year. 
Thanksgiving is one of the best times of the year and a day our mouths are very very thankful we are feeding them all this delicious food. This year, try all the innovative and unique takes on classic Thanksgiving dishes to make everything about that day even better!