By Maddie Sievers
Looking for a way to celebrate Valentine's Day as a single lady? Or just wanting to show a little love to all the amazing women in your life? Here are five great ways of doing just that with a little thing called Galentine's Day! What's Galentine's Day, you ask?
Galentine's Day is a fictional holiday created by Leslie Knope in the popular series Parks & Recreation. Or, as Leslie explains it:
"Every February 13, my lady friends and I leave our husbands and our boyfriends at home, and we just come and kick it, breakfast-style. Ladies celebrating ladies. It's like Lilith Fair, minus the angst. Plus frittatas."
This fantastic female-centered holiday quickly gained traction as a real-life celebration
1. Paint Party
Round up your ladies and some paint brushes, acrylic paint, canvases and a bottle of wine, and make a female-empowering work of art! Or, if you're less confident in your artistic abilities, attend a paint party at a studio, where you'll be shown how to paint a picture step by step.
2. Dinner and a Movie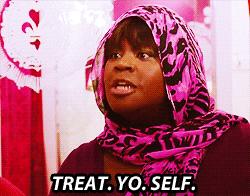 This Galentine's Day, ditch your dudes and go on this traditional date night with your female friends! Eat a nice, sit-down dinner, and then catch a chick flick. Plus, no true friend would ever judge you for how much popcorn and candy you eat during the movie!
3. Girls Night Out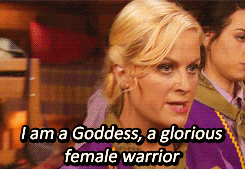 Gather your girl gang and go out for a night of drinks and dancing at a bar or club!
4. Girls Night In
If going out isn't your thing, curl up on a girlfriend's couch for movies, games, snacks and lots of catching up with your besties.
5. Brunch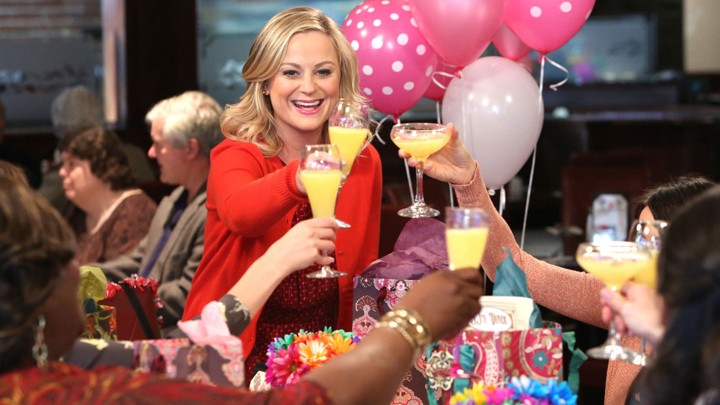 "Kick it, breakfast-style" the way Leslie originally intended Galentine's Day to be spent. Order waffles as a nod to Leslie's favorite food, and make this your motto this Galentine's Day:
"We need to remember what's important in life: friends, waffles, work. Or waffles, friends, work. Doesn't matter, but work is third."
---