By Indira Midha
I love a Netflix binge just as much as the next person, but sometimes I don't want the commitment of eight-season show in the middle of a rigorous semester. If this also describes you, I've got you covered. Here is a list of Netflix originals I have enjoyed, each with only one or two seasons (so not a huge commitment).
One Day At a Time (2 seasons)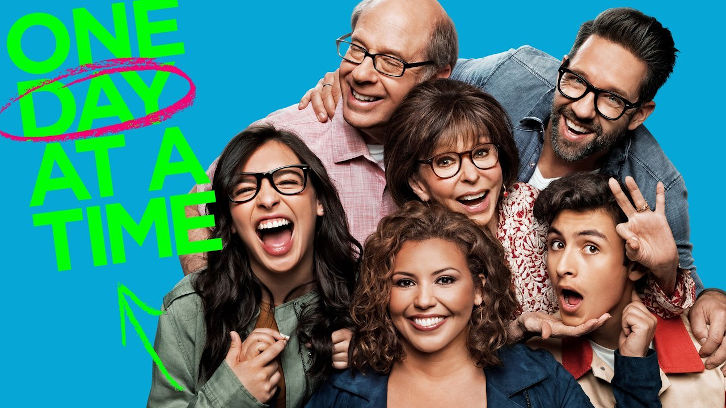 This is my favorite show, and I may or may not have binge watched the second season twice on the weekend it premiered. The show follows a Cuban-American family's adventures through their respective stages of life: teenage years, mid-life, and senior years. These 22-minute sitcom episodes are the perfect balance between witty humor and discussion about important social justice topics. From LGBTQ+ issues, to racial politics in the USA, to adjusting to living in a single-parent household, there is no topic that ODAAT shies away from tackling. This is an absolute must-watch, especially for people familiar with Hispanic culture – Abuelita's character will have you sharing her catch phrase, "jaja, que funny."
2. "End of the F***ing World" (1 season)
So, everybody and their mother has probably heard of this show, but it's really one of a kind. Featuring only eight short episodes, this show features drama, crime, suspense and romance in a fast-paced sporadic plot. James, the main character who self-identifies as a psychopath, likes hunting animals and decides that he wants a bigger challenge: he wants to hunt a human. The journey he embarks on to kill another human, specifically his classmate Alyssa, takes many unexpected turns and keeps you on your toes. The show is quite explicit and often very graphic, but the manner in which this story is told is quite unparalleled in recent shows of a similar genre.
3. "American Vandal" (1 season)
This drama tells the story of a crime after it's been committed at a local high school – obscene spray paint on 30 cars in the teacher's parking lot. The show is shot as if it's a student-produced documentary, so it provides interesting perspectives as it showcases the perspective of the student filmmaker, the main suspect of the crime, and the viewer of the documentary.
4. "Atypical" (1 season)
This offbeat comedy-drama has something in it for everyone, and I think it is an important piece of work in terms of providing media representation for individuals with autism. The show follows a family of four, two parents, and two teenagers – a girl not on the autism spectrum, and a boy on the autism spectrum. The audience gets to see what life with autism is like, and also what it is like to live with someone with autism. We also get to follow the love lives of each family member in a refreshingly realistic manner.
5.  "Dear White People" (1 season)
If you're looking for a show to help keep you woke, this is it. It's a cool watch for college students, since it takes place at a university and provides a really fresh perspective on young people fed up with the current injustice in this country. Aside from including the typical college drama, like hookups and roommate fights, this show gives a good look into what it is like to be a young activist, specifically a young activist of color. The protagonists – all Black people – deal with being a person of color (POC) at a primarily White institution (PWI) and bring to light important realities of this daily existence. This show is an important watch for everybody, specifically people who are not of color; it provides an especially important reality check for them.
6. "GirlBoss" (1 season)
This show brings viewers along the journey of the birth of the fashion empire Nasty Gal, and the growth of its CEO, Sofia Amoruso, along the way. Aside from being a great show for fashion lovers, it touches on the struggles of young aspiring entrepreneurs who are often looked down upon. While the show takes place in 2005, it still presents issues that 20-somethings face in today's workforce.
______________________________________________________________________